ROI-Driven IoT / Connected Tech Software Development
In the mid term, IoT will provide businesses with an unprecedented access to innovative technology and new revenue sources, but businesses should already start investing in IoT today, create action plans, allocate budgets and prototype their IoT products.
Our IoT Portfolio

Connected devices enable the global IoT ecosystem that incorporates People and Technology. But choices are many today (a plethora of IoT platforms and gateways to choose from) and the lack of first-hand experience and tribal knowledge can break your whole IoT project!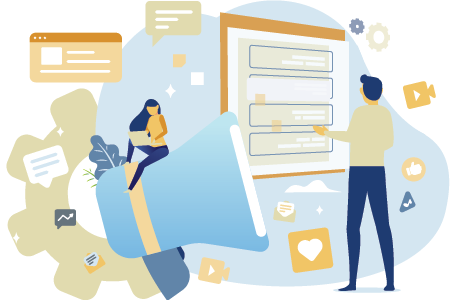 We have People, Technologies AND Experience you can take advantage of! And yes, we can literally meet any IoT development budget thanks to our flexible engagement models.
Our People
We have a proprietary pool of pre-qualified software engineers, architects, testers, UX/UI designers and other specialists required to bring any IoT project to life. We only employ advanced and senior tech talent and can supply resources / help build IoT project teams in your office or remotely in one of our R&D Centers in Eastern Europe or Canada.
Our promise is to find, screen, qualify and deliver the best-of-breed IoT developers and teams for your project development fast and with no IT, HR and admin hassle for you, as a business.
Technology
Using Intersog® as your IoT software development provider enables you to access and, what's more important for any outsourcing relationship, bring technology expertise back in-house and retain all project related knowledge thanks to a transparent business model we offer.
Identification technologies
Identity management
Semantics
Privacy awareness
Things' DNA identifier
IoT architecture
Adaptive / context-based architectures
Self-* properties
Cognitive architectures
Experiential architectures
Communication technologies
Wide spectrum and spectrum aware protocol
Unified protocol over wide spectrum
Network technologies
Network context awareness
Network cognition
Self learning and self repairing network
Power and energy storage technologies
Self-power, wireless power
Energy recycling
Biodegradable batteries
Nano-power processing unit
Security & privacy technologies
Security and privacy profiles based on business needs
Automatic privacy evaluation
Context centric security
Self-adapting security protocols and mechanisms
Standardization
Cross interoperability with heterogeneous networks
RFID security
Our usage of IoT platforms for various IoT development operations includes, but isn't limited to:
Semiconductors: Intel, ARM
Software: Microsoft, IBM, SAP, Amazon Web Services, Oracle
Hardware: Cisco
M2M: Verizon, Zigbee
Cloud IoT: SalesForce, Intel, Microsoft Azure
Big Data Analytics: Looker